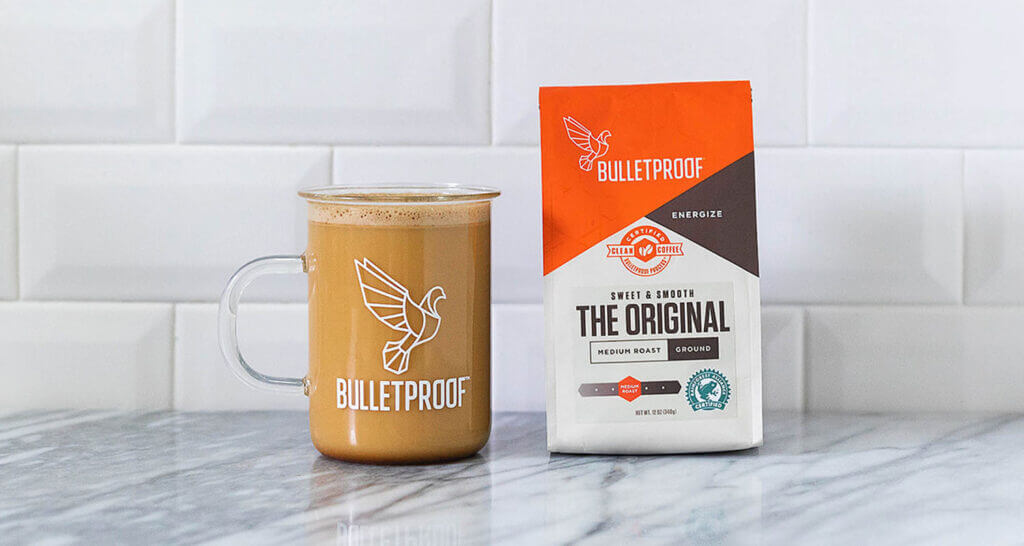 Bulletproof produces MCT oil, supplements, protein bars, and coffee. One of its best-selling products, Bulletproof Coffee, is an early-morning coffee drink that guarantees body efficiency and utmost productivity all around the day using natural ingredients. This coffee can be a meal supplement, or compliment based on each individual needs such as one meal a day, Keto diets, or low-carbs meal diets.
Bulletproof Coffee is a stronger alternative to meal supplement options on the market and it contains high-quality ingredients.
Bottom Line
I have to say this to you from the beginning. Bulletproof Coffee is a meal supplement drink made with MCT oil, unsalted butter, and coffee. It contains saturated fat, and most dieters enjoy this keto-friendly coffee beverage while reducing weight.
What is Bulletproof Coffee?
Bulletproof Coffee is a healthy drink that's extracted from MCT oil, unsalted butter, and coffee. People drink Bulletproof coffee as a meal supplement or extra-calorie drink. You will find all the necessary ingredients in the starter kits.
The ingredients include XCT Oil, Brain Octane, and coffee grounds. Bulletproof Coffee is designed to boost energy levels. XCT Oil and Brain Octane are made from coconut oil – XCT Oil is derived from a mix of capric and caprylic acids, while Brain Octane is derived from caprylic acid. Bulletproof sells a wide range of (RAC) Rainforest Alliance Certified ground coffee.
How to Prepare Your Homemade Bulletproof Coffee
To make Bulletproof Coffee, all you need are a few ingredients and tools. These include ghee or clarified butter, coffee, and MCT Oil. To make Bulletproof Coffee, all you need are a few ingredients and tools. These include ghee or clarified butter, coffee, and MCT Oil
Below are the 4 major steps to making Bulletproof Coffee:
-Using filtered water, brew one cup of Bulletproof Coffee. Conserve the organic oil in the coffee beans using a metal filter
-Add up to two teaspoons of XCT Oil or Brain Octane
-Add up to two teaspoons of unsalted, grass-fed butter.
Alternatively, you can add one or two tablespoons of grass-fed ghee for a dairy-free model, which can be found at Bulletproof Coffee's stores nationwide.
Grind everything for up to 30 seconds using a blender and make sure the mixture looks foamy.
If you don't want a product that requires the use of a blender, you can opt for Instamix Creamers that can be directly mixed with one cup of coffee.
Dieting with Bulletproof Coffee
Bulletproof Coffee mixed with a low-carb, high-fat diet can help you burn up to one pound on an everyday basis. The low-carb diet is likened to the ketogenic diet and is structured to make the body perform favorably.
The Bulletproof Coffee diet contains butter and MCT oil which you can use to start off the day. MCT oil is made of ingredients (Omega-3s) that are blended to make dieters lose weight effectively
Where Do You Purchase Bulletproof Coffee?
You can get Bulletproof Coffee products at health product retailers, and you can check the Original Bulletproof products below.
Bulletproof Coffee Frequently Asked Questions
How much does bulletproof coffee cost?
It varies if purchase individual packages, or a kit with multiple packages for discounts.
How is the taste of Bulletproof coffee?
Contrary to what most people think, Bulletproof Coffee tastes heavier than a nutty latte due to the butter mixture, but many coffee lovers enjoy a more creamy delicious drink.
 What health benefits can you find in Bulletproof Coffee?
 With Bulletproof Coffee drink, you can start off the day with fat nutrients that make your body perform maximally all around the day. The maker claims that the coffee drink boosts energy levels, improves your focus, and makes digestion and weight loss more effective

What does Brain Octane oil stand for?
 Brain Octane oil is made from 100 percent coconut oil and is more condensed than conventional MCT oil.
Does Starbucks promote Bulletproof Coffee?
 No, Bulletproof Coffee isn't included in the list of products Starbucks sells, but by using its Instamix Creamers or adding Bulletproof's MCT oil and unsalted butter, buyers can create a Bulletproof product from a Starbucks coffee.
Can I make Bulletproof Coffee two times per day?
 You can take Bulletproof Coffee two times per day, but it's not recommended you do. A cup of Bulletproof Coffee a day would give maximum benefits.
Is Bulletproof Coffee ideal for you?
 Yes, it's ideal for most customers. Though Bulletproof Coffee has a wide variety of influences on people, different customers have different needs and admit they have boosted energy and focus.
Bulletproof Coffee is perfect for people who have higher cholesterol and don't have a good balanced diet.
Health Benefits of Bulletproof Coffee
Several blog posts narrated that Coconut oil promotes dieting, while butter promotes brain performance. From experience, you can improve weight loss with coffee, and in no time, start getting results.
If you add a central nervous system stimulant like caffeine, this will result in a strong blend of brain stimulants.
The health benefits of Bulletproof Coffee are as follows:
Weight loss
Mental clarity
Stable lasting energy
Defeated hunger
How Does this Coffee Product Work?
Coffee generally contains vital nutrients like potassium, manganese, and vitamin B. Also, it contains antioxidants, which keep the brain active and reduces the risk of persistent degenerative illness.
Taking coffee every morning will boost your mood and sharpen your brain, as the brain cells will function faster. The unique difference Bulletproof Coffee makes is that it is made of MCT oil and grass-fed butter.
Why is it crucial?
Healthy fat will set hormones, improve your cognition, and boost your energy for several hours.
After drinking one cup of Bulletproof Coffee, you will have a strong feeling and as if you've been drinking coffee regularly. It rebuilds your energy and gives you a better mood. With Bulletproof coffee, you will get much longer and stronger effects.
 Is Bulletproof Coffee Medicinal?
The question most people ask is: How medicinal is taking Bulletproof Coffee? First things first, taking Bulletproof coffee is much healthier for your performance than observing your breakfast. It rapidly boosts your cognition and increases your energy. But does it mean it's medicinal?
Let's check the facts below:
Consistent Coffee drinking helps against

heart disease

Coffee may prevent liver cirrhosis
Taking coffee may lower suicide and depression risk rates
Coffee protects against Type 2 diabetes
Coffee may reduce the occurrence of Alzheimer
Since Bulletproof coffee contains some medicinal fats, you could receive additional health benefits. For instance, MCT oil gives the benefits below:
It subdues hunger
It quickly absorbs nutrients
It helps in

reducing weight

It protects against the growth of bacteria
It boosts your cognition
You have now seen that taking Bulletproof Coffee brings a wide range of health benefits, right? If moderately taken, you'll find it extremely medicinal. Though we cannot take it in place of breakfast, it appears like a strong tool to subdue our peaks.
Which Ingredients Does most People Use?

Water
Coconut oil or MCT oil
Grass-fed butter
Natural coffee
Bulletproof Coffee Recipe:
Brew 9-12 ounces of coffee
Add one or two teaspoons of unsalted, grass-fed butter
Blend it for up to 20 seconds
Enjoy your morning coffee drink
It's as simple as following the steps above. It only requires a few minutes, and your self-made Bulletproof Coffee is ready. What you experience afterward is a kind of energy boost that lasts longer. And this is what you get from Bulletproof Coffee.
What's the Best Time to Take Bulletproof Coffee?
Most people have always wondered when is the right time of the day to make Bulletproof coffee. It's strongly recommended you take it early in the morning. Anytime before leaving for work! Most coffee lovers take it between 7:00-7:30 am
Your energy stays strong for hours, most times until lunch. It helps you tackle any challenge of the day. It's not recommended you take Bulletproof coffee later in the afternoon, as caffeine remains in your body for two days, though it usually doesn't stay longer than 12 hours.
Because Bulletproof coffee is stronger than common coffee, drinking it at the wrong time could impact your sleep negatively. If you ever experience not being able to sleep until 2:00 am, do not hesitate to stick to drinking it early in the morning. Just follow this rule, and you will be good. 
Side Effects of Bulletproof Coffee
You will not experience any adverse side effects if you can follow the rules attached to drinking coffee.
So, what are the rules for making Bulletproof coffee?
Do not drink more than one cup of coffee per day
Drink coffee early in the morning
Use quality ingredients in making your coffee
Possible side effects you can ever experience in taking Bulletproof coffee are quick heart-beating, jitters, sleep issues, and nervousness. More often than not, these side effects are uncommon when you take coffee moderately and at the right time.
Aside from that, when it comes to taking coffee for health and safety, Bulletproof coffee is considered safe.
Where Can You Get Bulletproof Coffee?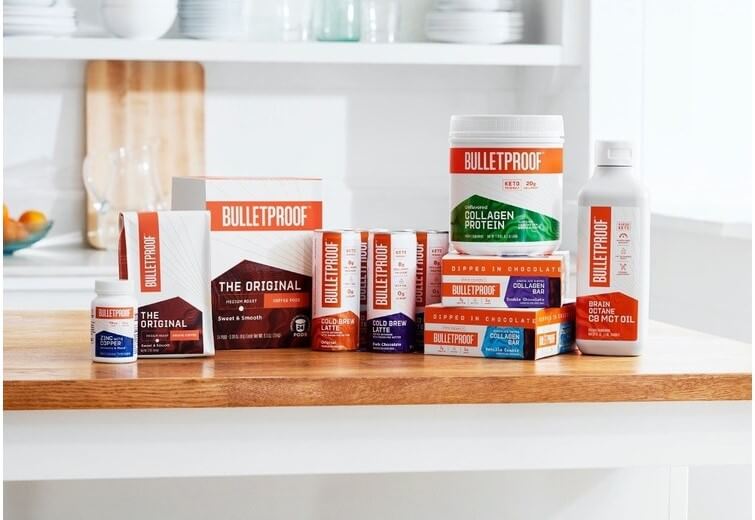 To get the original Bulletproof coffee, you can check all the coffee Bulletproof products here. You will find a variety of MCT oil (also known as the Brain Octane oil) and Bulletproof coffee. There are many products that fits each personal needs, to view and select on this Original Bulletproof site.
The Takeaway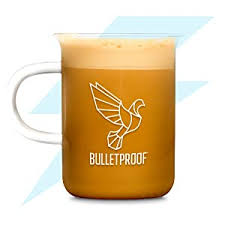 If you would love to do try the Bulletproof mixture yourself, you can use any kind of coffee you have for your consumption, though it may not taste as the original does, or for convenience you can try the original as a ready mix, the Keurig capsules, or the cold brew latte cans.
I use Bulletproof and have friends that are using Bulletproof products for various reasons such as fat burning, slowing food cravings and getting a boost or increase energy that is sustained over time while drinking a good tasting beverage.

If you have any comments, please leave them below, I'd love to hear from you. If you are a coffee lover and also a dog lover check this dog feeder out.