What's Coffee Pod, Nespresso capsule? Is K-cup the same?
I can understand how some people are confused about the various coffee pods,  coffee cups, coffee capsules, and other encapsulated coffee products are used, and how they differ. All these encapsulated products have coffee in common, but the brewing process is different .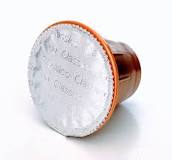 Coffee capsules sometimes called Nespresso capsules are vacuum packed… Whereas coffee pods and pads are also packed in single doses and the roasted, ground coffee is measured and pressed between two sheets of thin paper similar to tea bags.
The fully enclosed coffee capsule is the most recognized single serve package, and is used for an array of products, not just ground coffee. Coffee capsules, brewing process, is designed to withstand the pressure of a coffee machine, in order to properly brew the coffee and get the best results. There are quite a few people not certain of all the differences in the single serve brewing.
You will always be able to tell the difference between these coffee products, simply by having a look at the packaging, then after you taste each brewing process , you will taste the perfect flavor and aroma fit for you. You will also pick between efficiency, or simplicity. There is no right or wrong, just individual preferences.
Because of the delicate nature of the coffee pads thin paper, you can imagine if high pressure was applied and the paper pad would burst the coffee grounds in your cup of coffee.
The popular and highly used ESE (Easy Serving Espresso) paper pod, looks and are very similar to the coffee Pad, but physically, they have a protruding tongue to their round shape. An exact amount of 7 grams of ground espresso is compressed inside a two-sided disk shaped paper pod.  These ESE pods will work in a machine that is  designed for ESE pods, or one that can use both grinds or ESE pods.
The ESE machines are standardized  to all manufacturers. Currently there is a variety of compatible machines in the market place, and its relatively easy to find a model that fits, both your taste and your budget.
Coffee capsules
Coffee capsules are vacuum packed, and are designed to withstand the pressure of a capsule coffee machine, which needs constant pressure to effectively and properly brew the coffee contained inside. There are small differences between Nespresso capsules, and K-cups in the design geometry of the cup, and the internal design differences in the brewing machines, but the brewing itself is similar.
The coffee polls shows better flavor from the N espresso capsules because the coffee grinds are higher quality, and the brewing machines has a better process of extracting the higher flavor. That's when the consumer has some coffee tastings to determine the best gourmet coffee for you.
K-Cups/Nespresso Capsules Vs. Coffee Pods/Pads
This is a question many confused coffee lovers ask, and there are differences in the brewing process
as well as the flavor derived from each.  It's not only that you won't be able to use Capsules/K-cups in a coffee machine that brews only coffee from pods, but you won't be able to do it vice-versa either.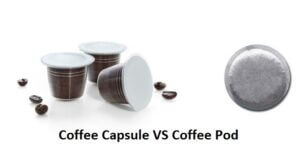 Basically, these are two different processes with the similar coffee brewing results. The simple answer is that K-cups, and other Capsules have better tasting and flavorful coffee than Pads/Pods.
Based on studies and reviews the K-cups, and capsules are vacuum packed and sealed and maintain the coffee grinds fresher than the coffee Pods/Pads which are only infused with coffee grounds between dual layer thin filter paper(see above illustration).
So should you, as a coffee lover, try a few different coffee machines? It all depends, if you like more than one style of Coffee brewing and you decide to get more than one type of single serving machines. The competition is heating up for coffee machines, and prices are coming down for great bargains.
As a true coffee lover, you need to learn the difference between Nespresso/K-cups and Coffee Pods/Pads so you can make an informed decision of the preferred brewing process and stick to it. As that gourmet coffee aficionado, you need to try out Nespresso capsules, K-cups, and coffee pods, or pads separately, and decide your best coffee flavor as I mentioned before.
You will read many reviews but your own taste buds will tell you which is the most flavorful for you. This could be a fun coffee tasting adventure. Then it pays off for a long time.
K-Cups vs. Nespresso Capsules
Here is a question that comes up often. Does Nespresso capsules fit K-cups machines?
The answer is: No. While the Nespresso capsules look similar to the K–Cup, they are incompatible with your Nespresso machines and vice versa, for a multitude of reasons covering both the sizes and shapes of the cups as well as the technical aspects of the brewing machine themselves.
What is Better? K-Cups or Pods? Coffee Capsules?

Since you know some differences between the K-cups and coffee pods, you'll want to know  which is better?  So the next step if you haven't tried both, is to try both to determine which one is suitable for your needs. However, here are the advantages and disadvantages of K-cups and coffee pods so you can get the idea.
Huge variety of options. When we look to shop for capsules/k-cups, there are literally thousands of different coffee variety, and all kinds of exotic flavors available in capsule form. The varieties of these flavors are the most incredible specialty coffee on the market. So if it's been a while since you checked out the latest coffee capsules/k-cups, you could be in for a pleasant surprise!
K-cups are very well-known for offering a wide selection of coffee blends and flavors from many manufacturers, and the list keeps growing.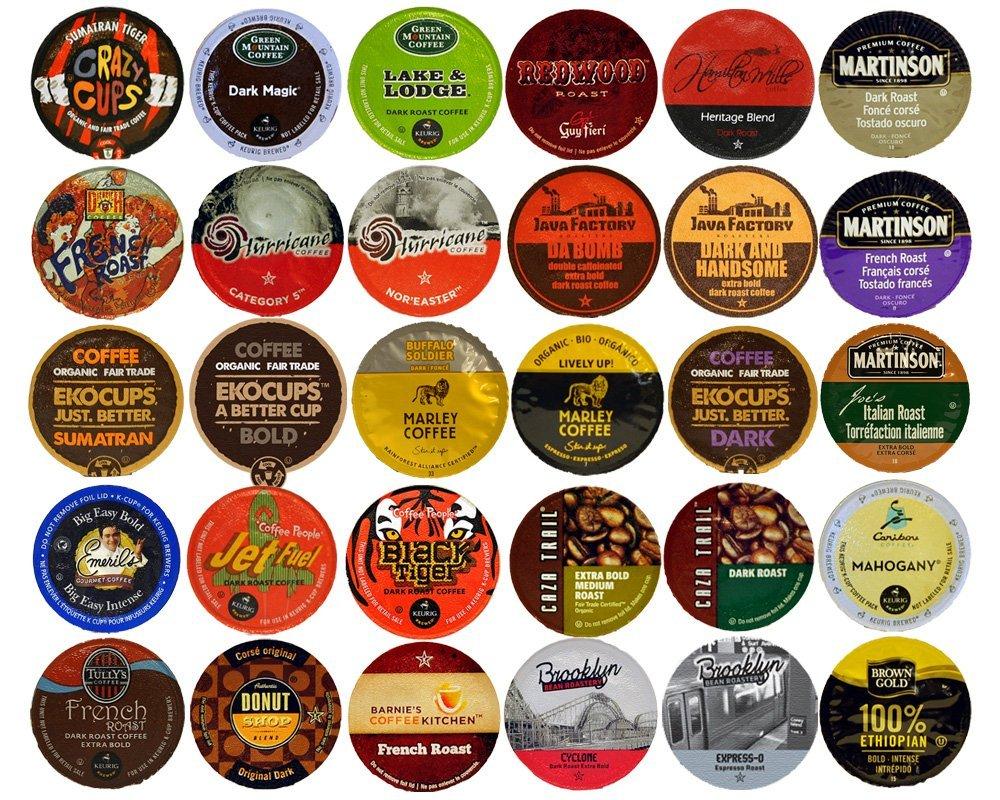 Currently, its much simpler to get K-cups at many retailers than before. Competition in this market is beginning to produce lower-priced K-cups which are compatible with the standardized coffee machines available today with is great for coffee lover consumers.
With K-cups, its a clean process with out the mess, and they're pretty efficient which makes them attractive. At the same time, they efficiently produce a cup of coffee which is acceptable to most of the coffee lovers and enthusiasts. This works well for people on the go.
K-cups are pricier than the Coffee Pods and Coffee Pads, which may be prohibitive for some heavy coffee drinkers. Some people would be surprised if they did a comparative analysis of the price of K-cups and regular brewed coffee you can purchase from the grocery store. I am firm believer that there is a place for each type of single serve brewing depending on a person's lifestyle and budget.
Coffee pods have a good coffee extraction through the brewing process, which ultimately provides a higher aroma during  process because the coffee isn't sealed. Also, there is less waste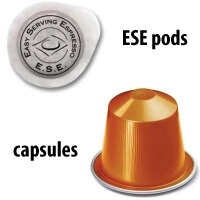 and trash, basically better for the Eco system.
With this option there are fewer options for pod brewing equipment, and you will have to spend hours in grocery stores trying to find pods, unless you end up buying them online, and you will have a choice of more flavors, blends, and roast options than are available at the grocery store.
Huge variety of options. There are literally thousands of different coffee available in capsule form. Some of which are made using the most delectable specialty coffee on the market. So if  you have not checked out the latest coffee pods available, you could be in for a pleasant surprise!
Nespresso Vertuo Capsules, or K-cups?
The bottom line is that K-cups and Nespresso offer two completely different coffee brewing choices, and both could have a place on your counter. I've owned both. It made sense at the time. When I wanted to relax on a Saturday afternoon, I brewed a double shot of espresso on the Nespresso machine. When I wanted to rush out the door on a Monday morning, I brewed some coffee
for my travel mug with the Keurig and loaded it with sugar.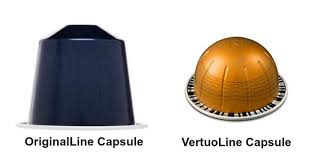 If you value the taste of espresso and want the ability to make flavorful coffee with an appropriately sized capsule, get an Nespresso.
If you want a quick cup of Joe that is adequate but fast: get a Keurig. If you want both: get both.
Nespresso capsules cost more than K-Cups but have a higher grade of coffee, but it's still cheaper than going to a coffee shop. Nespresso makes two lines of coffee machines, the Original Line which brews espresso drinks only and VertuoLine which brews both espresso and coffee.
Each line of capsules requires different capsules(see illustration ) so it's important to note that when you buy an Nespresso machine, you're also buying into a specific line of Nespresso capsules that create a different coffee drink.
Conclusion
Often, coffee pods don't make the coffee strong at all, and most of the time it tastes bland, or too bitter. The main reason for that is the freshness of the coffee. Since coffee pods aren't sealed as coffee capsules are, you might end up purchasing a coffee pod that expired its shelf life, and it lost some of its flavor and aroma.
Coffee pods lose their freshness, which leads to a decrease in strength. Some people like their coffee strong, and if you happen to come across a coffee pod that has been sitting on a shelf longer than a few weeks, it might not taste as good as it usually would.
That is why I like the way K-cups uses sealed packaging and even have nitrogen gas to keep the coffee fresh and extend its shelf life. In my opinion, K-cups have a higher quality to coffee pods, and their popularity is constantly increasing. But there's nothing wrong with using coffee pods if that's your preference. Its preference.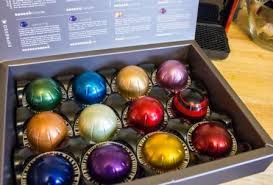 If you're a coffee purist that wants authentic espresso and coffee, check the Nespresso Vertuo, and the Illy IperEspresso coffee capsules. The
coffee capsules has better flavor, stronger, hotter, and more intense all around. If you're a coffee lover and like lots of foamy crema, then check the Nespresso Vertuo Next and the Illy IperEspresso coffee machines a shot. You'll be glad that you did. Great flavor!
There is no reason to complicate it, and simply try it out and go with your taste to make the final decision. It's that simple.
Below I made two tables to illustrate the highest to lowest flavored capsule, and the in the order least expensive to higher price capsules.
Best Flavor
1) Nespresso Vertuo Capsules
2) Illy  Iperespresso Capsules
3) K-cup
4) Coffee Pods
5) Coffee Pads
Least Expensive
1) Coffee Pads
2) Coffee Pods
3) K-cup
4) Illy  Iperespresso Capsules
5) Nespresso Vertuo Capsules
If you have any comments, please leave them below, I'd love to hear from you.  If you are a coffee lover and a dog lover check this dog feeder out.